We are an authorized distributor of Buck's books and DVDs.  One of the top equestrian clinicians, Buck has been starting colts and conducting clinics for over 30 years.  His DVDs and books include:
Groundwork (Book)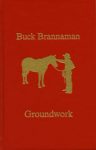 This book  covers all of the information in the groundwork DVD.  It makes a handy reference to read and re-read.
---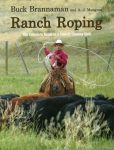 Buck Brannaman's Ranch Roping (Book): The Complete Guide to a Classic Cowboy Skill
Ranch roping is at the heart of all ranch work, and unlike the rodeo variation of calf roping, the "vaquero" tradition calls for techniques that result in a skillful and graceful throw and catch. Here, Buck Brannaman, a world-renowned master of the art, describes what you need to become a successful ranch roper-the essential tools, the mechanics, and the optimal partnership between horse and rider. One hundred full-color photographs of Buck in action enhance the step-by-step methodology that leads to mastering this essential Western skill. This is a collection of lessons, insight and wisdom on the topic of ranch roping…". 
---
First Ride
This DVD is the next step after the groundwork DVD.  The first ride is about establishing a meaningful communication between the horse and rider.  It is a must for anyone starting colts.
---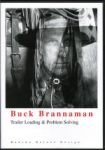 Trailer Loading and Problem Solving
Buck gives a step-by-step lesson on trailer loading and unloading.  This DVD includes solutions to common problems including bridling, mounting and bad manners. 
---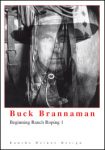 Ranch Roping (3-part series)
Buck Brannaman brings together in this complete three level study course, a lifetime of roping experience designed both for the working rancher as well as those interested in the traditional vaquero style of ranch roping.  Even if you've never picked up a rope, these videos will get you started.
Each tape features slow motion segments and voice over narration by Buck, with light pen graphics to better demonstrate the techniques.
(May be ordered separately or as a set.)
Beginning takes you from building your first loop to proper practice technique with the roping dummy.
Intermediate introduces and details scores of traditional riata style head and heel shots, positions and strategies.
Advanced  features applied roping techniques for handling & doctoring cattle in real world situations.
---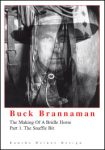 "The Making of a Bridle Horse" Series
Developed by Buck, this DVD series will help the horseman understand what is necessary for the horse to learn at each step of the training process in the progression from the snaffle bit to the hackamore and eventually to "straight up in the bridle".  These DVDs include information on bosals, bits and reins and their proper positioning.  (May be ordered separately or as a set.)
Snaffle Bit  demonstrates a series of exercises and provides instruction for the horse and horseman currently in the snaffle bit in preparation for transition to the hackamore.
Hackamore demonstrates a series of exercises and provides instruction for the horse and horseman currently in the hackamore in preparation for the two-rein transition.
Straight Up in the Bridle  demonstrates a series of exercises and provides instruction for the horse and horseman in the bridle.
---
BUCK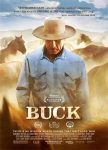 "Your horse is a mirror to your soul, and sometimes you may not like what you see. Sometimes, you will." So says Buck Brannaman, a true American cowboy and sage on horseback who travels the country for nine grueling months a year helping horses with people problems. Brannaman was the basis for the character Tom Booker, the central figure in Nicholas Evans' best-selling novel The Horse Whisperer and the film version, directed by Robert Redford.  BUCK, a richly textured and visually stunning film, follows Brannaman from his abusive childhood to his phenomenally successful approach to horses. A real-life "horse-whisperer", he eschews the violence of his upbringing and teaches people to communicate with their horses through leadership and sensitivity, not punishment.  Buck possesses near magical abilities as he dramatically transforms horses – and people – with his understanding, compassion and respect. In this film, the animal-human relationship becomes a metaphor for facing the daily challenges of life. A truly American story about an unsung hero, BUCK is about an ordinary man who has made an extraordinary life despite tremendous odds.
---
7 Clinics with Buck Brannaman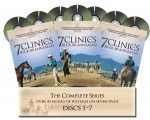 The 7 CLINICS with Buck Brannaman project features over 10 hours of incredible, never-before-seen footage from the making of the award-winning feature film documentary BUCK. 7 CLINICS allows riders, trainers, and horse lovers everywhere to travel with Buck from coast to coast while learning his techniques and absorbing countless words of wisdom along the way.

"This project came about when we saw how much footage was left on the "cutting room floor," and we realized we could bring Buck's message to a larger audience – with the intent of benefiting the horses!"
This series, featuring over 10 hours of instructional footage from the making of the feature film BUCK, will be packaged in three sets and sold individually or as a complete series.